With fierce competition from about 160 other projects, our PhD students was awarded the prize for their development of science-education apps.
In addition to apps for molecular dynamics and waves the team have developed an app to illustrate and understand how nerve cells interact and function in a network. These types of networks are believed to form the basic structures of complex phenomenons observed in the mammalian brain. Together with Inven2 they are now working to further develop their concept.
A screenshot of Neuronify – the nerve cell app.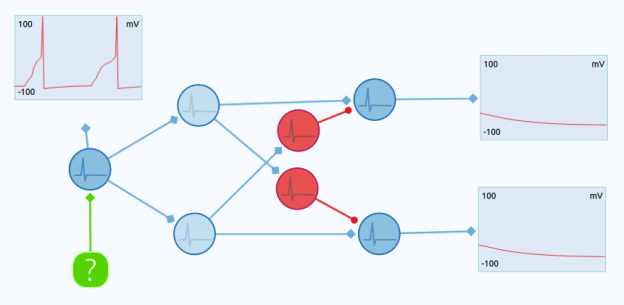 Read more about this event here (in Norwegian)